Learning English grammar with Listen & Answer Mini Stories
How to learn English grammar without studying any grammar rules. Listen & Answer mini stories are designed to teach you grammar in an intuitive, natural way.  You learn grammar the same way American children learn it–  by understanding the structure of the language.
Most native speakers do not know grammar rules.  Ask an American, "what is the past perfect tense" and most will not know.  But, of course, they use the past perfect tense correctly every day.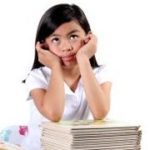 In fact, they use English grammar effortlessly.  They don't think about it.  Rather, native speakers have a "feeling for correctness".   They know what "sounds right" and they know what "sounds wrong".
Can a non-native English learner develop these same skills?  Yes. Definitely. But you'll never develop the natural ability to use grammar effortlessly if you try to learn by memorizing and thinking.
Learn English Effortlessly
In many ways, becoming effortless with English grammar is a zen-like experience.  You can't do it directly through studying grammar rules.
Listen & Answer stories, on the other hand, imitate the natural way children learn.  Your job as the student is very easy- simply listen to the story and answer the super-easy questions.
In fact, I make the questions super-easy for a reason.  If the questions were difficult, you would start to THINK.  You would probably try to translate.  I don't want that.  I want you to answer instantly and automatically– without any kind of translation.
Another thing I do in the stories is repeat these easy questions in many different ways.  I do this to get the grammar structures deep into your brain.   You don't realize it, but as you answer all these easy questions, you are actually learning English grammar.
This kind of learning is useful and practical.   You can learn English online with these stories- just download them and put them on your iPod.
Over time, you will use grammar correctly as you speak.  You'll use the correct grammar but you won't think about rules at all.
The more you listen to the Listen & Answer Stories, the more deeply you learn the grammar, and the more automatically you will use it.  That's why I tell students to listen to only one Lesson Set per week.  I want you to be a master of English grammar.
One final benefit of learning in this way– its a lot more fun.  You'll actually smile and laugh while you learn English grammar.  Does that happen when you study textbooks?
Learning English Articles:
An English grammar lesson for the lower levels. Topic of the Lesson: The simple past tense. This is PART 2.
Hi, this is A. J. Hoge, director of Effortless English. Welcome to day 5 of the 7 rules of excellent speaking e-mail course. Now, remember, before one of the other rules, I told you "do not study english grammar". Maybe you are thinking " oh my god, but, how do I learn the grammar, how do I use grammar correctly".
Well, today I am going to tell you how to learn english grammar, without studiying grammar rules. Hmm that's a little tricky. How do we do that? Well, this is actually very simple, easy, powerful technique. And, research shows that this technique is the best way to learn grammar. English grammar, grammar for any language actually.
So, what is this technique? Well, it's called Point Of View Stories. Point Of View Stories or Point Of View mini stories. Mini means small. So, these are small stories. So, what is the secret of these stories? How do they teach you grammar? Well, what we do is: we tell the same story but we change the point of view. In other words, we change the time for example. Or we change the grammar somehow in the story.
Let me show you an example, very simple example. When I teach point of view stories, I teach a funny or short little story. And maybe the first time, i teach it in the present, it's happening now. So, for example, there is a boy.  His name is bill. Bill goes to the store. He buys a bottle of water. He pays two dollars for the water. Ok, that' it. That's our little story right now. So, that was in the present. And  all you need to do, just listen to it. Listen, listen, listen… Listen again, deep learning remember. You are gonna repeat it a lot of times.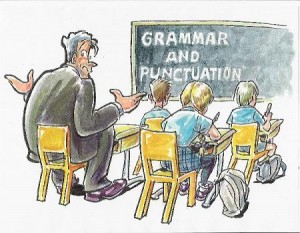 Now, how do we learn grammar from the story? Well, next I  tell the same story but now it's the past. There was a boy named Bill. Yesterday, he went to the store. He bought a bottle of water. He paid two dollars for the water. That's all. Now, in a normal story, in a normal point of view story, is longer and it is more difficult of course. In my lessons, my point of mini stories are longer and more difficult. But, this is an example, this is an easy example.
So now, you got the present, you got the past. You listen the story in the past many times.  Don't think about the grammar rules. You do not think "oh this is the past tense, oh paid is an irregular verb oh."  No, no, no… don't think about that. Just listen to the story and understand the meaning. That's all you need to do. Listen to the first story, understand the meaning, Listen to the second story and understand the meaning that's all. It's easy, effortless grammar learning.
So, next i might tell the same story in the future. So, it is an imagine. Imagine it in the next year. Imagine, there will be a boy. His name will be Bill. He is going to go to the store. And he'll buy a bottle of water.  He is going to pay two dollars for the water. So, that's the end of the short example in the future. So, what you do? You just listen to this little, easy story in the future. You listen to the past, you listen to the present, you listen to the future. And, I can do it again. I can practise any kind of grammar with this.
For example, I might say, there was a boy.  Since last year, he has gone to the store every day. He has bought a bottle of water every day. Everyday, since last year, he has paid two dollars for the water. So, you don't need to know the name of the grammar or the verb tense that I am using. It's called the present perfect. But you don't need to know that. I don't want you think about that. All you need to do is listen to the story. I am using the words to hep you understand the meaning. I say "since last year".
So now, you understand it, these changes, these verbs, they changes because something happende in the past and it's continue for a while. But you don't need to think about that. That's why the stories are easy and powerful. You just listen. You listen to story number one.
You listen to story number two, the story number three, the story number four. And you learn the grammar like a native speaker, like a child. When you learn grammar like this, using these kind of stories it goes deep. You learn to use grammar automatically, quickly. You learn to understand it instantly, quickly, automatically. You don't need to think about the rules. Forget the rules. You don't need to know them.
You want to learn it automatically, the same way I learned English grammar. The same way all native speakers learn english grammar. Learn english grammar using these point of view stories. Your grammar, your speaking grammar will really improve quickly. And you will feel more relax.
Because, you will start to use correct grammar automatically. You won't even think about it. You can stop thinking so much. You can just relax, listen and speak. Okay, these are powerful. Point of view stories to learn english grammar. Alright, that's the end of this rule. I will see you tomorrow for a next rule. Take care and have a great day, bye, bye.
Click here to view more details
Power English Lesson Set (New!)
Learn Effortless English 7 Rules (Video):