Kung Fu Panda 2 With English Subtitle
Powerful English Lessons
>
Watch Movies
> Kung Fu Panda 2 With English Subtitle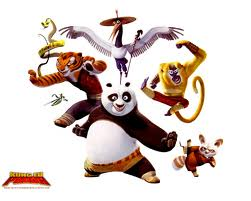 You can watch Kung Fu Panda 2 official trailer. I highly recommend you to watch the full movie with English subtitles.
I posted to show you how to learn English with movies. So you want to watch English movies with English subtitle to learn English. I will keep sharing English subtitle movies with you.
Kung Fu Panda 2
Animated cartoon in English with English subtitles Genre: Comedy, Adventure Year: 2011 Country: USA Director: Jennifer Yu. Characters voiced by Jack Black, Dustin Hoffman, Gary Oldman, Angelina Jolie, Jackie Chan.
Go to moviescapital.com to watch and download more English movies. Click here to view more!
Watch Kung Fu Panda 1 English Subtitles
Comments