Hello dear friends. I have great news for you. May be some of you know that after Original Effortless English lessons,  AJ Hoge created Power English lesson set and sold them for only one special day almost two years ago. He stopped to sell Power english until nowadays. And now Power English lesson are available to buy.  You can click here to check it yourself.
I can say that Power English lesson set the best lesson set which AJ Hoge created until now. If your level intermediate to advanced, I highly recommend Power English lessons for you. It is not enough to say these are only English lessons. When you listen to Power English lessons you will learn English and many other interesting informations at the same time.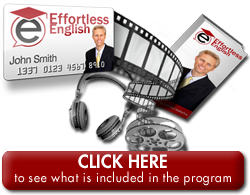 In Power English you will especially find subjects of motivation, leadership and self improvement. AJ Hoge share with us his experiences of seminars he participated and books he red with his useful commentaries. So you will learn to learning fast and improve your English and learn to look your life with a quality perspective.
If your English level is lower than advanced (intermediate and pre-intermediate), I highly recommend OriginalEffortless English lessons for you. Original Effortless English Set includes lessons on different levels, from Pre-Intermediate to advanced. Click here to view more details about Original Effortless English lessons.
Content Of Power English
Power English contains 30 lesson set. In each set, there is a main article lesson, a mini-story lesson, a pointof view lesson. Also there are 6 commentary mp3 lessons as bonus. As I said before,from the main article you will learn many interesting things, for example, how to be confident, strongand never give up achieving your goals. The mini-story and point of view lessons will teach you English grammar in the effortless way.
As a result, I believe Power English lessons are the best, the most powerful English lessons you can find. I highly recommend AJ Hoge Power English lessons. I think these lessons can help any or you who wants to improve their English skills for speaking excellent English. The price of Power English is the same of Original English Lesson Set and it is 97 usd. Also AJ Hoge is sure to you will speak English better  with his lessons and he gives Money back guarantee.
After using Effortless English or Power English lessons during 6 months, if you don't find yourself speaking better English, then just tell AJ Hoge and he will return your Money. But I don't think it is possible to not improve your speaking after listening these lessons in 6 months. Click here to go to Effortless English Club and get Power English lessons. Your English and your life will become better.
Click here to view more details about Power English Lessons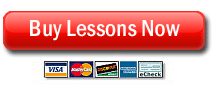 Hi, I am A.J. Hoge, The director of Effortless English. My English teaching has helped almost 500.000 people, learn English more quickly and more easily. That's almost half a million people.
Today, I want to help you. And I want to talk about my Effortless English lessons. I created my Effortless English lessons to help you speak English quickly, easily and automatically. I want you to feel strong, powerful, confident and happy when you speak english. I want you to get better jobs because your english ability is excellent. I want you meet new people from different countries all around the world. I want you get everything you want by using English. That's why I created Effortless English.
My lessons will help you speak English faster, understand faster and learn vocabulary much faster and learn grammar much better and much faster. After six months of using my lessons, you will speak english easily, quickly and automatically. Now, how can I say this? I can say this because my lessons come from the best research from the experts such Dr. James Asher, Dr. Stephen Krashen, Dr. J. Marvin Brown. Their research shows that these Effortless English methods will help you learn english 4-5 times faster and remember it much longer. And you will learn how to speak quickly, easily and automatically.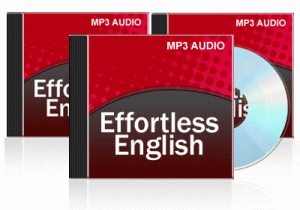 Dr. Asher, study normal English learning and Effortless English method. He found that the Effortless methods are 4-5 times faster. And Dr. Stephen Krashen found that the students who use these methods speak faster, speak more correctly, have better grammar, have larger vocabularies and understands more quickly and easily. There are a lot of benefits when you use the Effortless English methods and Effortless English lessons.
Now, when you but these lessons, what do you get? Well, you get over thirty lessons sets. That's sets, groups of lessons. Each set contains several audio lessons. There is a vocabulary lesson. In the vocabulary lesson, I teach you new phrases and words. These are common, useful and powerful words and phrases.
There is a mini story in each sets. Of course, these are the powerful and kind of famous listen and answer mini stories. I ask a story using a lot of questions and you answer every question. Now, these are very simple and easy questions. so don't worry, It is a very easy lesson but very powerful. When you use these listen and answer mini stories, your speaking becomes faster and faster and faster. Also your understanding.
Each of these thirty lesson sets also has an audio article. This is very interesting article about some real topic. This is real english. It is not textbook english. And you simply just listen to it. You listen it again and again and again each day. And each day your listening improves, your vocabulary improves, your grammar improves and eventually your speaking improves too.
A lot of these lessons also have my very powerful point of view lessons. These are my grammar lessons. But you never study grammar rules, i promise. You won't think about grammar rules. You will learn english grammar automatically and easily. You will learn how to use it correctly without thinking. You will never think about grammar rules again. And that's fantastic. It's more fun, It's more easy and it is much powerful. This is the way to learn grammar. Use my point of view stories. All the more advanced lessons will include it as well. You get those too.
Finally, most of these lessons has text so if you have trouble understanding something, you can read. And that is additional, extra way to increase your understanding and learn faster. And finally, one more bonus, many of those lessons also have a bonus commentary. In the commentary I chat about the topic of the lesson and you just listen. It just an easy extra listening for you.
Using all of these lessons together each day, you will improve very very quickly, I promise. In fact, I guarantee you will. We have a very stong guarantee at Effortless English. If you use all of the lessons for six months and you are not happy, you are not satisfied we will give your Money back, you will return your money.
But I know, you will be satisfied. Because our students are successful and you also will be successful when you get the lessons now. So how can you use these lessons? How do you get them? It's very easy. Read the article below, you will learn more and click the big red button that says "Buy The Lessons Now" you will pay using your credit card and after you pay, you will immediately get an e-mail with a link to the lessons.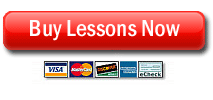 You can use them right now, you click the link and download the lessons to your computer immediately, right now. So, you can start today, you can start now, learning with Effortless English. Then, you  listen to the lessons on your computer or on your ipod.
You can listen the lessons with your ipod on the bus, in the car when you are shopping, when you are at home, when you are walking, when you are exercising. It is so convenient, It is so easy. That's why we sell them on the internet. Because it is quick, it is easy for you. So convenient. So, read this article, click the big red button, get my lessons and start today. Start improving you English speaking right now. And I will see you again. Bye bye.
Click here to view more details!
Learn Effortless English 7 Rules:
Power English Lessons
After Original Effortless English lessons, AJ Hoge created Power English lessons for intermediate and advanced English learners. These lessons are not just English lessons. You will find inspiring information from motivation, leadership as well as self improvement. (Click and view more)
This is another article to help you understand the American accent learning process. If you are currently learning the American Accent, or if you are planning to learn it, then you will probably experience (or have already experienced) this feeling of getting overwhelmed by all the different lessons and information that you need to absorb as well as apply whenever you speak in English. Now I'm not saying that you should skip these lessons, in fact, far from it.
There are 3 particular steps that you need to experience in order to learn the American Accent as a non-native speaker.  These are:
Recognition: This is where the saying "before you can speak, you need to listen" comes in. Basically, if you want to learn how to speak English like a native, you first need to make sure that you understand someone when they speak with an American Accent. If you are having trouble understanding native speakers when they speak at their normal rate, then you need to brush up on your listening skills first and the way you do this is by taking oral English apart piece by piece and learning to recognize the different vowel and consonant sounds in English as well as getting constant exposure to actual spoken English in real life or via mixed media such as movies, TV shows, podcasts etc.
Application: Once you have learned the different sounds of English and can readily understand someone who is speaking with an American Accent, the next phase is to learn how to actually make the sounds of American English yourself. At this point, your instructor will teach you how to use your tongue, teeth, mouth and vocal chords in general in order to produce the different vowel and consonant sounds in English. You will also learn the different rules for linking words together as well as when to use the American schwa in order to replace an unvoiced vowel sound in English.
Repetition: At this point, you will already have learned all that you need to know about the English language. All that is left is fine-tuning your skills and constantly practicing and repeating the different sounds of English that you have already learned until you develop the muscle memory for making these sounds instinctively.
The final step is in forgetting all about the different rules of oral English that you have  learned and simply trusting in your instinct that you will be able to speak English with a clear, understandable American Accent even when you do not actively think about it. Naturally, this is a gradual process that you will be able to achieve in time as long as you constantly keep practicing. If you are able to think in English whenever you speak in English, this is a clear sign that you have achieved a great degree of fluency in your English speech.
Click here to download the American Accent Course!
Learning The American Accent
You have probably went to learning English schools in your country before. And you might realized that something is worng. Yes you are right. Today, I am going to share a video tutorial by AJ Hoge of Effortless English. He is talking about the reasons why English learning schools are evils. Watch below video to find out his opinions.
Hi, I am AJ Hoge the director of Effortless English. Time for another student question. This is my favorite questions. "AJ, why do you hate English schools so much?" Well, there are a lot of reasons for that. I do indeed "hate English schools" of course, I don't hate the people who are working in English schools. I don't hate the teachers. I taught in English schools in the past for many many years. So I don't hate the people. They are finest people.
But I do hate the system. I hate the kind of English school system or even that public school system where English is taught in classes. Middle schools, high schools, conversation schools that kind of thing. I really hate that system. And the reasons are very simple.
Number one, most English schools and English classes in schools are boring and boring, you know this. Because I know you have suffered in many boring English classes. What happens in most English classes? In most English classes, you sit in a chair and the teacher writes on a board and writes an English sentence: "The boy was good". And then, the teacher circles the words and explains them in your language usually. This is a verb, this is a noun, this is an article and you take a lot of note. And eventually you start to feel very sleepy.
And then, they write another sentence. Then you read from the textbook. Maybe you listen to a little CD I of two actors pretending to have a conversation; Hello, hello name is AJ. Nice to meet you. How are you? I'm fine, and you?
That sound familiar? That's what I heard in many many English schools that is same conversation. So unnatural. No one speaks like this. Not even close. And it's also just boring, right. The tone, there's no energy, no emotion in the voices. So the text books are boring. Usually you don't listen to audios very much. In most English schools there are not much audio. Maybe a little and it's usually very boring also. Sometimes it's you know, you're just sitting there for an hour and getting sleepy. So boring, number one.
Number two: schools can be very stressful. Especially you know, the middle school or high school. Sometimes University is very stressfu. Why? Because they're testing you all the time their grading you giving you grades. So you are afraid to make mistakes, righ? You're afraid if you make a writing mistake. You know a big X. You're afraid to make a speaking mistake. And the teacher will say no that's wrong. So, it starts to create a lot of stress with English. So you start to feel nervous and stressful when you speak English or hear English. That's also terrible. That's not what we want.
When little children learn English, not in school, when they just learn English with their parents, they're just playing and talking and having fun. They're playing games and it's very relaxed. And so, they don't care about mistakes. They make a lot of mistakes.  Lots and lots of mistakes. But they have no fear, no worry, no shyness, no nervousness. So they quickly learned to speak in a very easy way, very quick way, very natural way. And that's what you want. Schools do not teach that. They teach the opposite. So there's just too much pressure in schools.
And finally schools are very passive usually. What I mean by passive, I mean the teachers that in front of the class and talks talks talks. And you sit in your desk and do nothing. Sometimes the teacher might ask you to turn and talk to someone else. Talk to other student: Hi how are you? I'm fine and you? And you practice a little bit. But it's very passive, not active. The energy is very low.
So for all these reasons and many more, I generally hate English schools and classes in schools. It's not a good way to learn English. And I'm sure you understand what i'm saying. You have probably been in a lot of English schools and classes. You probably found them boring or stressful or passive or all of them.
To learn more about the Effortless English system, which is a very different way to learn English, go to Effortless English Club, and join our free e-mail course.
Click here to download Effortless English Lessons!
Effortless English Video Tutorials: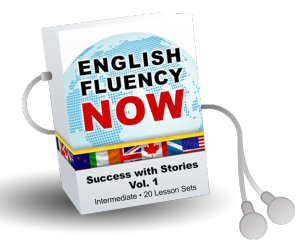 Success with Stories is a great way to learn English through listening, repetition and practice. By hearing the actual English words spoken and repeating them to yourself you can begin to speak English fluently through a better understanding of the language. You can practice speaking English while listening to the simple, yet enjoyable stories, reviews and vocabulary. This English lesson package is perfect for those who are able to understand some English, and speak it but who need a little help to become fluent in the language.
By listening for just 1 hour each day, 5 days a week, the English learner can build up his or her mastery of the language and quickly become an expert. This course of study is not for native speakers, as it could be too boring for them as the lessons are delivered quite slowly. But slow and deliberate reading is perfect for people who are trying to become accustomed to reading and speaking English. Even advanced learners will likely find these lessons helpful by establishing their English skills and making their English sound more natural than ever before.
Success with Stories involves listening to stories that are read aloud. These stories are then followed by a vocabulary lesson taken directly from the short story that was previously read. After that, there is an interactive question and answer session where the student can answer aloud and receive correct answers from the lesson. From there, the student is read the same story from a different point of view to give him or her a better grasp of different perspectives.
The cost for these lessons is $89.00 for over 18 hours of audio lessons. Some people may consider that somewhat expensive but it is worth the cost due to its high success rate. Each lesson is backed up with bonus lessons including full written transcripts of the stories so the student can read along while listening to each story. Each lesson also includes special sessions on training the speaker to use an American English accent if that is what the student desires. Not only that but Success with Stories provides a private Facebook page for questions and answers, that is a helpful community for the student learner.
This unique program enables the listener to learn English, and hear it spoken by a native speaker, which enables the listener to practice English speaking while listening to what a native English accent sounds like. The slow pronunciation of the words and phrases in each lesson helps the listener to pick out the subtle nuances of the language, which helps the listener to get to know what English sounds like in the real world rather than a guidebook version.
The audio files in this program are all mp3 files that are downloadable to a computer. Once there, they can be loaded into a mobile device such as a tablet or smart phone, to take with you wherever you go for a quick lesson. Any text files are written in PDF format and are easy to print whenever desired.
Download And Listen Now
Download a sample lesson for Success With Stories Course
The methods used in this training package have been used successfully world wide by language teachers to help their students master a second language quickly and easily. This teaching method uses words and phrases that are commonly used in English, enabling the student to conquer the task of learning to be comfortable holding a conversation in a foreign language.
It can be difficult sometimes to get past the translating habit when dealing with a second language. The student runs words and phrases through his or her head, and tries to translate them into correct English. This training course will help the student eliminate the need for that step and allow him or her to simply and easily know the words and the correct order they should be used and speak English like a native.
This program is not for beginning English speakers but is actually for those who have been studying for a while and have already picked up some skills in the language. Anyone who is in an intermediate to advanced level of learning English will easily excel in this English language program. The goal here is not to achieve high level difficulty in words but to achieve English fluency in what the student already knows as well as accumulating more knowledge to top it all off.
All in all, this listening English course sounds as though it would genuinely work to help people gain a better grasp of the English language in their own time and at their own pace and seems to be well worth the price. Watch this short video below to learn more about Success With Stories Course.
Click here to Download Success With Stories
Click here to view more details!