Hello dear friends. I have great news for you. May be some of you know that after Original Effortless English lessons,  AJ Hoge created Power English lesson set and sold them for only one special day almost two years ago. He stopped to sell Power english until nowadays. And now Power English lesson are available to buy.  You can click here to check it yourself.
I can say that Power English lesson set the best lesson set which AJ Hoge created until now. If your level intermediate to advanced, I highly recommend Power English lessons for you. It is not enough to say these are only English lessons. When you listen to Power English lessons you will learn English and many other interesting informations at the same time.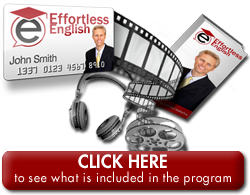 In Power English you will especially find subjects of motivation, leadership and self improvement. AJ Hoge share with us his experiences of seminars he participated and books he red with his useful commentaries. So you will learn to learning fast and improve your English and learn to look your life with a quality perspective.
If your English level is lower than advanced (intermediate and pre-intermediate), I highly recommend OriginalEffortless English lessons for you. Original Effortless English Set includes lessons on different levels, from Pre-Intermediate to advanced. Click here to view more details about Original Effortless English lessons.
Content Of Power English
Power English contains 30 lesson set. In each set, there is a main article lesson, a mini-story lesson, a pointof view lesson. Also there are 6 commentary mp3 lessons as bonus. As I said before,from the main article you will learn many interesting things, for example, how to be confident, strongand never give up achieving your goals. The mini-story and point of view lessons will teach you English grammar in the effortless way.
As a result, I believe Power English lessons are the best, the most powerful English lessons you can find. I highly recommend AJ Hoge Power English lessons. I think these lessons can help any or you who wants to improve their English skills for speaking excellent English. The price of Power English is the same of Original English Lesson Set and it is 97 usd. Also AJ Hoge is sure to you will speak English better  with his lessons and he gives Money back guarantee.
After using Effortless English or Power English lessons during 6 months, if you don't find yourself speaking better English, then just tell AJ Hoge and he will return your Money. But I don't think it is possible to not improve your speaking after listening these lessons in 6 months. Click here to go to Effortless English Club and get Power English lessons. Your English and your life will become better.
Click here to view more details about Power English Lessons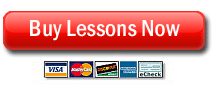 Hi, I am A.J. Hoge, The director of Effortless English. My English teaching has helped almost 500.000 people, learn English more quickly and more easily. That's almost half a million people.
Today, I want to help you. And I want to talk about my Effortless English lessons. I created my Effortless English lessons to help you speak English quickly, easily and automatically. I want you to feel strong, powerful, confident and happy when you speak english. I want you to get better jobs because your english ability is excellent. I want you meet new people from different countries all around the world. I want you get everything you want by using English. That's why I created Effortless English.
My lessons will help you speak English faster, understand faster and learn vocabulary much faster and learn grammar much better and much faster. After six months of using my lessons, you will speak english easily, quickly and automatically. Now, how can I say this? I can say this because my lessons come from the best research from the experts such Dr. James Asher, Dr. Stephen Krashen, Dr. J. Marvin Brown. Their research shows that these Effortless English methods will help you learn english 4-5 times faster and remember it much longer. And you will learn how to speak quickly, easily and automatically.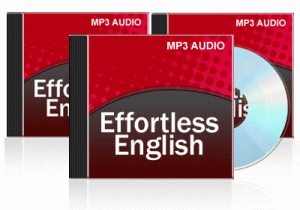 Dr. Asher, study normal English learning and Effortless English method. He found that the Effortless methods are 4-5 times faster. And Dr. Stephen Krashen found that the students who use these methods speak faster, speak more correctly, have better grammar, have larger vocabularies and understands more quickly and easily. There are a lot of benefits when you use the Effortless English methods and Effortless English lessons.
Now, when you but these lessons, what do you get? Well, you get over thirty lessons sets. That's sets, groups of lessons. Each set contains several audio lessons. There is a vocabulary lesson. In the vocabulary lesson, I teach you new phrases and words. These are common, useful and powerful words and phrases.
There is a mini story in each sets. Of course, these are the powerful and kind of famous listen and answer mini stories. I ask a story using a lot of questions and you answer every question. Now, these are very simple and easy questions. so don't worry, It is a very easy lesson but very powerful. When you use these listen and answer mini stories, your speaking becomes faster and faster and faster. Also your understanding.
Each of these thirty lesson sets also has an audio article. This is very interesting article about some real topic. This is real english. It is not textbook english. And you simply just listen to it. You listen it again and again and again each day. And each day your listening improves, your vocabulary improves, your grammar improves and eventually your speaking improves too.
A lot of these lessons also have my very powerful point of view lessons. These are my grammar lessons. But you never study grammar rules, i promise. You won't think about grammar rules. You will learn english grammar automatically and easily. You will learn how to use it correctly without thinking. You will never think about grammar rules again. And that's fantastic. It's more fun, It's more easy and it is much powerful. This is the way to learn grammar. Use my point of view stories. All the more advanced lessons will include it as well. You get those too.
Finally, most of these lessons has text so if you have trouble understanding something, you can read. And that is additional, extra way to increase your understanding and learn faster. And finally, one more bonus, many of those lessons also have a bonus commentary. In the commentary I chat about the topic of the lesson and you just listen. It just an easy extra listening for you.
Using all of these lessons together each day, you will improve very very quickly, I promise. In fact, I guarantee you will. We have a very stong guarantee at Effortless English. If you use all of the lessons for six months and you are not happy, you are not satisfied we will give your Money back, you will return your money.
But I know, you will be satisfied. Because our students are successful and you also will be successful when you get the lessons now. So how can you use these lessons? How do you get them? It's very easy. Read the article below, you will learn more and click the big red button that says "Buy The Lessons Now" you will pay using your credit card and after you pay, you will immediately get an e-mail with a link to the lessons.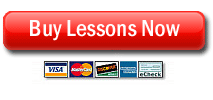 You can use them right now, you click the link and download the lessons to your computer immediately, right now. So, you can start today, you can start now, learning with Effortless English. Then, you  listen to the lessons on your computer or on your ipod.
You can listen the lessons with your ipod on the bus, in the car when you are shopping, when you are at home, when you are walking, when you are exercising. It is so convenient, It is so easy. That's why we sell them on the internet. Because it is quick, it is easy for you. So convenient. So, read this article, click the big red button, get my lessons and start today. Start improving you English speaking right now. And I will see you again. Bye bye.
Click here to view more details!
Learn Effortless English 7 Rules:
Power English Lessons
After Original Effortless English lessons, AJ Hoge created Power English lessons for intermediate and advanced English learners. These lessons are not just English lessons. You will find inspiring information from motivation, leadership as well as self improvement. (Click and view more)
I wanted to share you one of my readers' honest review for the Power English speaking course. This is the best course to improve listening and speaking skills for intermediate and advanced learners. You cannot learn English speaking from textbooks or grammar rules. So this course was created by A.J. Hoge of Effortless English program, as a great alternative of the old methods. If you can understand what you read and hear in everyday English, but you cannot speak fluently, then I highly recommend Power English speaking course for you. Now please read below review.
Taking An Easy Course To Better Your English
My English really improved after I took the Power English course. I was looking to learn more about the language because I wanted to learn English speaking ways and learn more to speak English fluently. After I had taken the course, I could really see a difference. Right away I could tell that the course was helping to improve my ability to speak the language. You do not have to be worried if you cannot speak English fluently, because it is fairly easy to get started. If you are interested in learning more, then the best way to get started right now is to look into starting with the Power English course.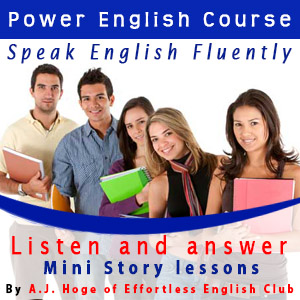 This option will help you learn English speaking methods, and more. When you want to speak English fluently, you should go after this goal. Many people have improved their English-speaking abilities and so can you. The Power English course can really help you to change if you really want to improve. I have had such a good time with this course and it has really changed the way that I speak on a daily basis to people. Before, it was really difficult sometimes to express how I was feeling. After taking the Power English course, I can tell the difference in my ability. Many other people are also telling me that they can see it is better now.
I am so glad that I took the Power English speaking course and tried to get better at English. There are many ways that people can do this but what worked for me the best was this course. It is easy to follow along because you can hear other people speaking the language and you can hear many conversations and by hearing others speak it also helps you learn how to use the words properly.
Sometimes when we only spend time learning about the grammar, with no real life experience, then it can be hard to get better with our English skills. When you really want to improve and sound like a natural, to be able to talk with more confidence, then you will want to go with something like the Power English course to get started with. This has a lot of information that it will cover for you, at the end you will really see a difference in how you are able to speak English to other people around you.
There is a reason that so many other people keep going to the Power English course and it is because this course really does work and it can really help you to improve your English speaking skills. If you have a dream to speak English fluently, you need to know that you can get there and this course can help you. Don't give up on your goal to learn English and get better at speaking, take the time to invest in getting better by taking a course like this Power English course, you will quickly see how much it can help you improve with your everyday speech and ability to speak English.
Click here to download Power English course!
Power English Learning Tips:
I mentioned before about my review for Success With Stories Course by Lisa Biskup. And I told you that there are very powerful 7 strategies for English Fluency. You can improve your English speaking very fast using with these strategies. But it is important to use them after you learn.
The first strategy is one of the most important method for English speaking. That is to immerse yourself in the English language by listening. One of the most important things you can do to begin improving your English language skills today is to completely immerse yourself in the language. How do you do that?
Listen, Listen & Listen!
Listening is the most important and easiest thing you can do to improve your spoken English. By listening to English spoken by native speakers as much as possible throughout the day. For best results, I'd recommend at least one to three hours per day, and more if you can. Why is listening so important?
Because we learn languages with our EARS.
Okay, how did you learn your first language, your mother tongue, as they say? When you were a little baby, you probably spent at least the first year of your life just listening. You listened to your parents speak to each other, to others, and to you. You probably heard the TV or the music while in the car. Just think about it, you spent the entire first year of your life listening to the sounds of your language, spoken by many different people.
To learn more about this strategy, click below link to download your free mp3+pdf lesson. Listen the mp3 lesson several times to master it. Remember, repetation is the most important thing to understand English instantly and speak it fluently. You can also read pdt text while you are listening.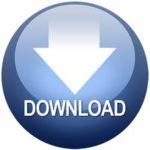 Download Mp3 Listening Lesson with pdf text!
The Learn Real English system is a very unique way of helping people that are not native English speakers learn how to speak the language correctly. It is much easier to learn when compared to other methods that are currently used. It is far more innovative than more traditional systems. It focuses on the idea that people who do not speak English as their first language need to be able to find a way to learn the language quickly and easily so that they can begin to master the English language one step at a time.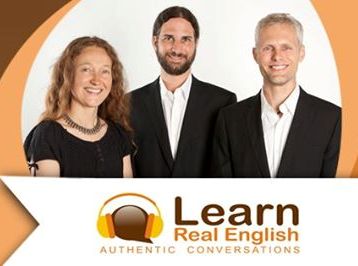 The reason that this system is different is because it incorporates a set of seven guidelines that are designed for the express purpose of helping people learn how to speak and write in the English language. It uses these guidelines in such a way that people are also able to learn these techniques very quickly. Essentially, one new technique or rule is learned every day for period of seven days. The first rule is that students learn only English phrases and that they do not try to learn single words without any other information to help them learn how those words are used.
The fact that this information is taught in a far different way and that each rule can be learned in a single day, allowing students to learn the entire technique in one week makes it far different when it comes to being able to learn English vocabulary than anything that has ever been offered before. That is essentially what makes this system stand out from everything else that is available and is an excellent reason why students who need to learn the English language quickly can utilize this system as an effective tool for doing exactly that. Therefore, it is probably one of the best systems that is available for learning how to speak and write in English and do it correctly without taking an extensive amount of time to do so.
Watch Learn Real English Rule 1 Video
Always Study and Review Phrases
To speak English better you must study English phrases, not individual words. Americans speak English in chunks or phrases; they do not speak word by word.
Download Mp3 Audio+pdf text for this lesson!
Rule # 1 is to always learn English phrases, and to never, never study just individual words.  So in this course we're going to teach you a totally new way to learn English, a totally new way to study English, so that you can speak English quickly, easily, automatically, powerfully, confidently.
So what's the old way of learning English?  You know it because you learned it in school.  You've been using it for years and years and years.  You sit in a classroom.  You've got a textbook.  You memorize lists of vocabulary words.  You study lots and lots and lots of grammar rules.  You do lots of reading and little fake conversation drills and activities.  And this is the traditional old way of learning English but we have a totally new and different way of learning it.  And we're going to teach you each part of that, one part every day for a full seven days.
So let's start with Part 1, Secret 1, Rule # 1…learn phrases, not individual words.  Now, of course, a phrase is a group of words.  It's a group of words that naturally go together.  This is very important.  You see, when you only study individual words, you are doing a number of things that make learning difficult. Number one, when you study just an individual word like a vocabulary, something in a vocabulary list, or even in your notebook you write one single word and then you write the meaning or the translation, here's the problem.  That word has no connections to anything else.  Therefore, it's difficult for your brain to remember it.
Download: Click here to downlaod all text of this video!
Learn Real English Conversation is a great course to improve English speaking. Click below link to find out more information about this course.
Learn Real English Conversation Course
P.S. We will share the other rules of Learn Real English in the next days. So join our free email course to receive them when we publish.
P.P.S. Share your comments and questions below and thanks for supporting us by sharing thip page on facebook and twitter…