Hello dear friends. I have great news for you. May be some of you know that after Original Effortless English lessons,  AJ Hoge created Power English lesson set and sold them for only one special day almost two years ago. He stopped to sell Power english until nowadays. And now Power English lesson are available to buy.  You can click here to check it yourself.
I can say that Power English lesson set the best lesson set which AJ Hoge created until now. If your level intermediate to advanced, I highly recommend Power English lessons for you. It is not enough to say these are only English lessons. When you listen to Power English lessons you will learn English and many other interesting informations at the same time.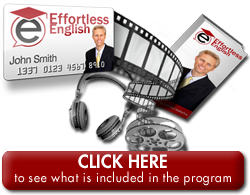 In Power English you will especially find subjects of motivation, leadership and self improvement. AJ Hoge share with us his experiences of seminars he participated and books he red with his useful commentaries. So you will learn to learning fast and improve your English and learn to look your life with a quality perspective.
If your English level is lower than advanced (intermediate and pre-intermediate), I highly recommend OriginalEffortless English lessons for you. Original Effortless English Set includes lessons on different levels, from Pre-Intermediate to advanced. Click here to view more details about Original Effortless English lessons.
Content Of Power English
Power English contains 30 lesson set. In each set, there is a main article lesson, a mini-story lesson, a pointof view lesson. Also there are 6 commentary mp3 lessons as bonus. As I said before,from the main article you will learn many interesting things, for example, how to be confident, strongand never give up achieving your goals. The mini-story and point of view lessons will teach you English grammar in the effortless way.
As a result, I believe Power English lessons are the best, the most powerful English lessons you can find. I highly recommend AJ Hoge Power English lessons. I think these lessons can help any or you who wants to improve their English skills for speaking excellent English. The price of Power English is the same of Original English Lesson Set and it is 97 usd. Also AJ Hoge is sure to you will speak English better  with his lessons and he gives Money back guarantee.
After using Effortless English or Power English lessons during 6 months, if you don't find yourself speaking better English, then just tell AJ Hoge and he will return your Money. But I don't think it is possible to not improve your speaking after listening these lessons in 6 months. Click here to go to Effortless English Club and get Power English lessons. Your English and your life will become better.
What Is The Price of the Power English Course?
This great course used to be sold whith $97 for a long time. It contains 32 lessons set which takes 6 months and improve your speaking skills very fast. But A.J. Hoge the director of Effortless English program, decided to increase the price. Now, if you click this link: Effortless English Club you can see the price of Power English course is 197 usd currently.
But, there is a final chance to get this useful course whith the old price now. If you click below link, you can see the old price ($97) and buy Power English lessons %52 off. However, you should hurry up! Because this is limited time offer.
$197 Limitid time offer: $97
Click here to buy Power English Course with 97 usd now!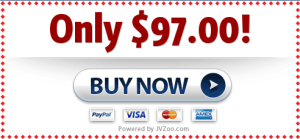 Hi, I am A.J. Hoge, The director of Effortless English. My English teaching has helped almost 500.000 people, learn English more quickly and more easily. That's almost half a million people.
Today, I want to help you. And I want to talk about my Effortless English lessons. I created my Effortless English lessons to help you speak English quickly, easily and automatically. I want you to feel strong, powerful, confident and happy when you speak english. I want you to get better jobs because your english ability is excellent. I want you meet new people from different countries all around the world. I want you get everything you want by using English. That's why I created Effortless English.
My lessons will help you speak English faster, understand faster and learn vocabulary much faster and learn grammar much better and much faster. After six months of using my lessons, you will speak english easily, quickly and automatically. Now, how can I say this? I can say this because my lessons come from the best research from the experts such Dr. James Asher, Dr. Stephen Krashen, Dr. J. Marvin Brown. Their research shows that these Effortless English methods will help you learn english 4-5 times faster and remember it much longer. And you will learn how to speak quickly, easily and automatically.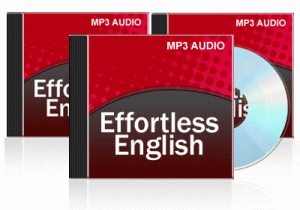 Dr. Asher, study normal English learning and Effortless English method. He found that the Effortless methods are 4-5 times faster. And Dr. Stephen Krashen found that the students who use these methods speak faster, speak more correctly, have better grammar, have larger vocabularies and understands more quickly and easily. There are a lot of benefits when you use the Effortless English methods and Effortless English lessons.
Now, when you but these lessons, what do you get? Well, you get over thirty lessons sets. That's sets, groups of lessons. Each set contains several audio lessons. There is a vocabulary lesson. In the vocabulary lesson, I teach you new phrases and words. These are common, useful and powerful words and phrases.
There is a mini story in each sets. Of course, these are the powerful and kind of famous listen and answer mini stories. I ask a story using a lot of questions and you answer every question. Now, these are very simple and easy questions. so don't worry, It is a very easy lesson but very powerful. When you use these listen and answer mini stories, your speaking becomes faster and faster and faster. Also your understanding.
Each of these thirty lesson sets also has an audio article. This is very interesting article about some real topic. This is real english. It is not textbook english. And you simply just listen to it. You listen it again and again and again each day. And each day your listening improves, your vocabulary improves, your grammar improves and eventually your speaking improves too.
A lot of these lessons also have my very powerful point of view lessons. These are my grammar lessons. But you never study grammar rules, i promise. You won't think about grammar rules. You will learn english grammar automatically and easily. You will learn how to use it correctly without thinking. You will never think about grammar rules again. And that's fantastic. It's more fun, It's more easy and it is much powerful. This is the way to learn grammar. Use my point of view stories. All the more advanced lessons will include it as well. You get those too.
Finally, most of these lessons has text so if you have trouble understanding something, you can read. And that is additional, extra way to increase your understanding and learn faster. And finally, one more bonus, many of those lessons also have a bonus commentary. In the commentary I chat about the topic of the lesson and you just listen. It just an easy extra listening for you.
Using all of these lessons together each day, you will improve very very quickly, I promise. In fact, I guarantee you will. We have a very stong guarantee at Effortless English. If you use all of the lessons for six months and you are not happy, you are not satisfied we will give your Money back, you will return your money.
But I know, you will be satisfied. Because our students are successful and you also will be successful when you get the lessons now. So how can you use these lessons? How do you get them? It's very easy. Read the article below, you will learn more and click the big red button that says "Buy The Lessons Now" you will pay using your credit card and after you pay, you will immediately get an e-mail with a link to the lessons.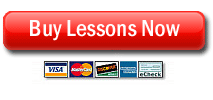 You can use them right now, you click the link and download the lessons to your computer immediately, right now. So, you can start today, you can start now, learning with Effortless English. Then, you  listen to the lessons on your computer or on your ipod.
You can listen the lessons with your ipod on the bus, in the car when you are shopping, when you are at home, when you are walking, when you are exercising. It is so convenient, It is so easy. That's why we sell them on the internet. Because it is quick, it is easy for you. So convenient. So, read this article, click the big red button, get my lessons and start today. Start improving you English speaking right now. And I will see you again. Bye bye.
Click here to view more details!
Learn Effortless English 7 Rules:
Power English Lessons
After Original Effortless English lessons, AJ Hoge created Power English lessons for intermediate and advanced English learners. These lessons are not just English lessons. You will find inspiring information from motivation, leadership as well as self improvement. (Click and view more)
If you want to learn English easily and speak fluently you should consider to get Power English course. Because it is the best program for individuals who wants to improve English listening and speaking skills. So Effortless English founder A.J. Hoge has devoloped this great course to help you to speak English excellently.
Now if you visit the Effortless English Club website, you can see the price of Power English course has became 49 usd x 6 (294 usd). It is absolutely worth but get these lessons with this price according to its ROI (return on investment). But you can buy the Power English course with the old price (one time payment 97usd) by below link. However, you should hurry up! Because this is limited time offer.
Click here to get Power English Course with 97 usd now!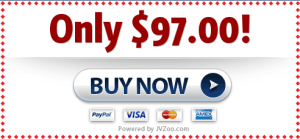 Power English Course By A.J. Hoge of Effortless English
Hi I am A.J. Hoge. Have you ever felt embarrassed when trying to speak English? Have you felt nervous or shy? Have you learned English for years but still can not speak well? You are not alone. This is a common problem. Because you learned with the old traditional methods in school. You want to speak English like a native speaker. You want to speak fluently, quickly and automatically. You want to feel relaxed and condident every time you speak English.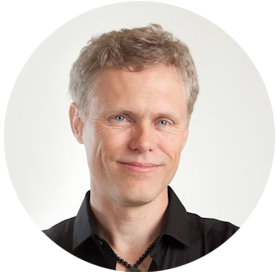 My Power English Course is designed to help you speak English like a native speaker. In the Power English course, you get six months of audio and video lessons. Each module includes a main audio lesson. These lessons teach you important learning and psychological techniques for learning faster, for getting faster success. You learn with your ears, not your eyes.
Each module includes a vocabulary lesson, again, an audio vocabulary lesson. You always learn with your ears, improving your listening with every lesson. Great listening eventually becomes great speaking.
You get mini story lessons. These are the most powerful lessons in the course. You learn English grammar, you learn English vocabulary, you improve your speaking and your listening using stories; fun, energetic stories.
You get point-of-view grammar story lessons. These are lessons that teach you English grammar without grammar rules. No studying grammar rules, no grammar textbooks. You learn grammar naturally, just like an American child.
As a bonus, you get a text guide for each and every lesson, so that you can always read the text, always understand everything. You get bonus action vocabulary videos.This is a powerful new way to learn, memorize new vocabulary in a quick, efficient, and fun way. You'll never forget the words you learn with these lessons.
Finally, as an extra bonus, when you join the course now, you also join our online community. An international community of positive, fun English learners. Join my Power English Course now, and learn to speak English powerfully.
Now, you should hurry up to buy the Power English course with discounted price to improve English speaking skills. Click below button to get these powerful listening and speaking lessons right now.
Buy & Download Power English Course!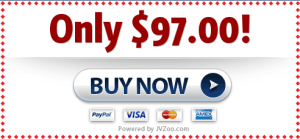 English listening practice is the most important activity to improve comprehension and speaking skills. So we share very useful video lessons on our website often. Now you can watch below video by English Class 101 online course.
Listening English Comprehension
Level 1: Absolute Beginner
Unit 1 – Lesson 1 of 5
In this video lesson; you will look at the image, listen to the question, listen to the dialogue and try to answer the question. After you tried to answer the question, you will be able to see the text of the sentences you listened at the end of the video. Then they will show you the correct answer.
If you want to learn English online with pictures and such videos, English Class 101 is for you. You can take your free account and start learning English now.
Click here to get your free account now!
Hi I am A.J. Hoge. Are you a low intermediate English learner? Does your speaking ever become slow and broken when you speak English? So that you can't communicate normally. Have you ever felt foolish because you are not a strong, clear, fast English speaker.
Do you know a lot of vocabulary and grammar and yet, it's stil difficult for you to use it when you speak? Do you want to speak faster in English? How do you become a fast and fluent English speaker?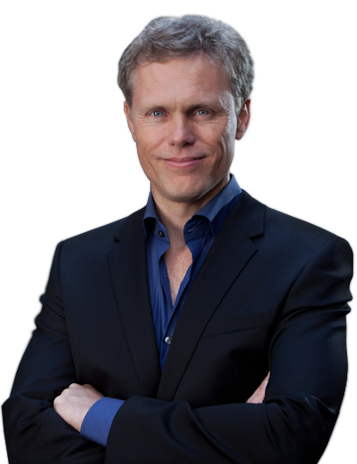 I created my Original Effortless English course for low intermediate speakers like you. To help you become more advanced and speak English more automatically, more quickly more easily. The original course trains you, to master the most common English vocabulary and grammar. You learn to understand quickly and speak quickly and naturally. You learn to actually use the grammar and vocabulary. No more thinking about grammar rules. No more triying to translate all the time.
The Original Effortless English course helps you improve step by step. Here is a short list of what you are going to learn with this course.
Fun, crazy stories that teach you to automatically feel English grammar.

How to eliminate frustration and learn to enjoy English studying.

How to remember vocabulary with your ears not by memorising.

How to improve super quickly by relaxing and enjoying the lessons.

How to use tiny daily improvements, to create big monthly improvements.

How to increase your speaking speed using mini stories.

How to find other people who are help you succeed in our member forum.

The real reasons most people never speak excellent English and how you will be different.

What successful, powerful English speakers do and how you can learn from them.

Exactly how to listen to the lessons. How to use them to increase your learning speed.

Why schools and classes are the worse places to

learn English

.
Exactly how to stop translating and start thinking in English using our ask a story lessons. And much more…
When you get the original course now, you immediately get;
audio vocabulary lessons,

audio listening answering story lessons,

audio point of view grammar lessons and

audio articles.
You get over 35 full hours of digital audio. All audios are mp3 and you download them now from the internet. So now waiting for the mail. Ofcourse, you can easily put all audio lessons on your phone. You also get text quide for all the audios. Every munite of audio has text. So you are guarantee to understand everything.
And as a bonus you get membership in our Effortless English Club forum. When you join the original Effortless English course now, you also join our members forum. Ask questions, get help and make new international friends. Welcome to the incredibly positive Effortless English community.
Get the original course now and start immediately. Welcome to the original course. Click below button to get the Original Effortless English Course.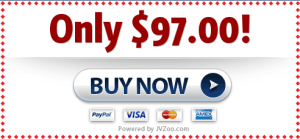 Original Effortless English Course – Speak English Automatically
Having an extremely strong Resume with high qualifications and good experience, and still not getting your preferred job? Tired of hearing the giggles from behind when speaking in your English class? Not being able to understand the NEWS on television, broadcasted in English language? The majority of 'YES' we will get in response to these questions proves the failure of many people to speak English. Yes! Even in this era where there are over 80 popular countries of the world having English as their official language.
There are almost three hundred and thirty five million people all over the world who are native English speakers hence proving the immense popularity of this language. Currently, there are over one billion people who are actively learning English all over the world. The question that arises here is that how many of these 1 billion get successful in learning and speaking fluent English?
Why is English speaking tough?
Learning English might be an easier task with people getting command over it by practicing grammar, making sentences, learning vocabulary and even writing great essays. Speaking fluent English is a big hindrance for the new learners in getting the same English language skills as the native speakers have.
Speaking English is very different than writing English, being a tough job because it needs confidence and practice. There are numerous uncountable books designed for this purpose, many videos have been made to make people learn how to speak but sadly, none of them has been successful.
Original Effortless English Course-A savior.
After researching about this issue for very long and finding the real causes of the failure, A. J. Hoge compiled a month long course, designed just to improve the English speaking skills till perfection. the name is Original Effortless English Course which is designed in such a way that it seems like an interactive session rather than a boring English class.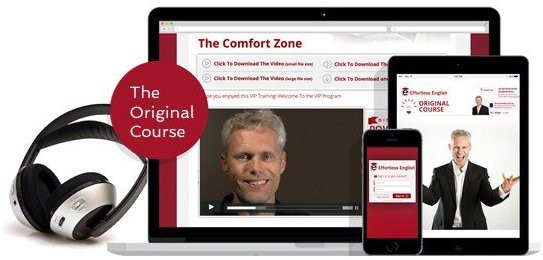 How is the course different from other similar courses?
The parts of the tutorial comprises of all the unique learning exercises, one has never done or seen before. The fun and crazy stories that entertain you and not only that, but makes you feel the emotions described too. The course lets the learner enjoy the study rather than just learn it.Vocabulary portions are not made to get them memorized but to understand the correct usage of them and get use to of using it in normal conversation too. In order to increase the speed of speaking the portion of mini stories is included in the course which simultaneously creates interest in the learner too.
Download a free sample lessons of the original course!
You can download free English listening (mp3+pdf) lessons for
the original Effortless English course
. Just share it with below buttons
to unlock the download link
.
This is not just a monotonous course with a long list of topics being delivered as a lecture but a complete guide which designs a complete schedule for a month for you and let you bring small changes on daily basis and end up with a big transformation after the month. There is a section about the famous speakers having an awesome command over the language who will give some important advices and share their experiences to make you learn from them.
Another additional feature of this course is the interacting club where one can talk, discuss things, and solve their problems with other learners. There is also a free membership opportunity for all those who subscribe for the lessons.
How is the course designed?
Basically the course is comprised of thirty five full hours of audio which are in mp3 format. The videos can be directly downloaded from the internet. To enable best understanding of the lessons, a guide in the form of text is also given along with the audio lessons. This will improve the listening as well reading skill letting the learner understand the language rather than just learning it.
There can be no better opportunity than this to get your English speaking skills improved like never before. There are a number of people who got the fluency and speed which they had always dreamt of by taking this course. The course is designed by a highly experienced English teacher who has recorded these lectures and have benefitted four million plus people all over the world. Such a course which has all the unique and promising features is obviously worth a try.
Click below button to buy the Original Effortless English Course now!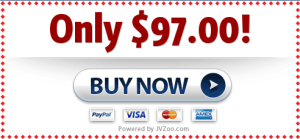 DON'T MISS THE LIMITED TIME OFFER!
Click here to join the Original Course today!