Hello dear friends. I have great news for you. May be some of you know that after Original Effortless English lessons,  AJ Hoge created Power English lesson set and sold them for only one special day almost two years ago. He stopped to sell Power english until nowadays. And now Power English lesson are available to buy.  You can click here to check it yourself.
I can say that Power English lesson set the best lesson set which AJ Hoge created until now. If your level intermediate to advanced, I highly recommend Power English lessons for you. It is not enough to say these are only English lessons. When you listen to Power English lessons you will learn English and many other interesting informations at the same time.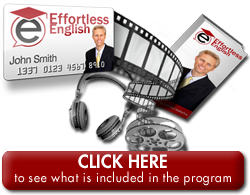 In Power English you will especially find subjects of motivation, leadership and self improvement. AJ Hoge share with us his experiences of seminars he participated and books he red with his useful commentaries. So you will learn to learning fast and improve your English and learn to look your life with a quality perspective.
If your English level is lower than advanced (intermediate and pre-intermediate), I highly recommend OriginalEffortless English lessons for you. Original Effortless English Set includes lessons on different levels, from Pre-Intermediate to advanced. Click here to view more details about Original Effortless English lessons.
Content Of Power English
Power English contains 30 lesson set. In each set, there is a main article lesson, a mini-story lesson, a pointof view lesson. Also there are 6 commentary mp3 lessons as bonus. As I said before,from the main article you will learn many interesting things, for example, how to be confident, strongand never give up achieving your goals. The mini-story and point of view lessons will teach you English grammar in the effortless way.
As a result, I believe Power English lessons are the best, the most powerful English lessons you can find. I highly recommend AJ Hoge Power English lessons. I think these lessons can help any or you who wants to improve their English skills for speaking excellent English. The price of Power English is the same of Original English Lesson Set and it is 97 usd. Also AJ Hoge is sure to you will speak English better  with his lessons and he gives Money back guarantee.
After using Effortless English or Power English lessons during 6 months, if you don't find yourself speaking better English, then just tell AJ Hoge and he will return your Money. But I don't think it is possible to not improve your speaking after listening these lessons in 6 months. Click here to go to Effortless English Club and get Power English lessons. Your English and your life will become better.
What Is The Price of the Power English Course?
This great course used to be sold whith $97 for a long time. It contains 32 lessons set which takes 6 months and improve your speaking skills very fast. But A.J. Hoge the director of Effortless English program, decided to increase the price. Now, if you click this link: Effortless English Club you can see the price of Power English course is 197 usd currently.
But, there is a final chance to get this useful course whith the old price now. If you click below link, you can see the old price ($97) and buy Power English lessons %52 off. However, you should hurry up! Because this is limited time offer.
$197 Limitid time offer: $97
Click here to buy Power English Course with 97 usd now!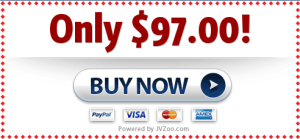 Hi, I am A.J. Hoge, The director of Effortless English. My English teaching has helped almost 500.000 people, learn English more quickly and more easily. That's almost half a million people.
Today, I want to help you. And I want to talk about my Effortless English lessons. I created my Effortless English lessons to help you speak English quickly, easily and automatically. I want you to feel strong, powerful, confident and happy when you speak english. I want you to get better jobs because your english ability is excellent. I want you meet new people from different countries all around the world. I want you get everything you want by using English. That's why I created Effortless English.
My lessons will help you speak English faster, understand faster and learn vocabulary much faster and learn grammar much better and much faster. After six months of using my lessons, you will speak english easily, quickly and automatically. Now, how can I say this? I can say this because my lessons come from the best research from the experts such Dr. James Asher, Dr. Stephen Krashen, Dr. J. Marvin Brown. Their research shows that these Effortless English methods will help you learn english 4-5 times faster and remember it much longer. And you will learn how to speak quickly, easily and automatically.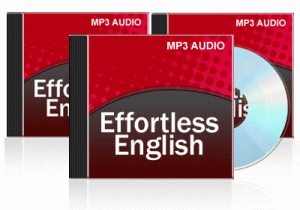 Dr. Asher, study normal English learning and Effortless English method. He found that the Effortless methods are 4-5 times faster. And Dr. Stephen Krashen found that the students who use these methods speak faster, speak more correctly, have better grammar, have larger vocabularies and understands more quickly and easily. There are a lot of benefits when you use the Effortless English methods and Effortless English lessons.
Now, when you but these lessons, what do you get? Well, you get over thirty lessons sets. That's sets, groups of lessons. Each set contains several audio lessons. There is a vocabulary lesson. In the vocabulary lesson, I teach you new phrases and words. These are common, useful and powerful words and phrases.
There is a mini story in each sets. Of course, these are the powerful and kind of famous listen and answer mini stories. I ask a story using a lot of questions and you answer every question. Now, these are very simple and easy questions. so don't worry, It is a very easy lesson but very powerful. When you use these listen and answer mini stories, your speaking becomes faster and faster and faster. Also your understanding.
Each of these thirty lesson sets also has an audio article. This is very interesting article about some real topic. This is real english. It is not textbook english. And you simply just listen to it. You listen it again and again and again each day. And each day your listening improves, your vocabulary improves, your grammar improves and eventually your speaking improves too.
A lot of these lessons also have my very powerful point of view lessons. These are my grammar lessons. But you never study grammar rules, i promise. You won't think about grammar rules. You will learn english grammar automatically and easily. You will learn how to use it correctly without thinking. You will never think about grammar rules again. And that's fantastic. It's more fun, It's more easy and it is much powerful. This is the way to learn grammar. Use my point of view stories. All the more advanced lessons will include it as well. You get those too.
Finally, most of these lessons has text so if you have trouble understanding something, you can read. And that is additional, extra way to increase your understanding and learn faster. And finally, one more bonus, many of those lessons also have a bonus commentary. In the commentary I chat about the topic of the lesson and you just listen. It just an easy extra listening for you.
Using all of these lessons together each day, you will improve very very quickly, I promise. In fact, I guarantee you will. We have a very stong guarantee at Effortless English. If you use all of the lessons for six months and you are not happy, you are not satisfied we will give your Money back, you will return your money.
But I know, you will be satisfied. Because our students are successful and you also will be successful when you get the lessons now. So how can you use these lessons? How do you get them? It's very easy. Read the article below, you will learn more and click the big red button that says "Buy The Lessons Now" you will pay using your credit card and after you pay, you will immediately get an e-mail with a link to the lessons.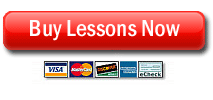 You can use them right now, you click the link and download the lessons to your computer immediately, right now. So, you can start today, you can start now, learning with Effortless English. Then, you  listen to the lessons on your computer or on your ipod.
You can listen the lessons with your ipod on the bus, in the car when you are shopping, when you are at home, when you are walking, when you are exercising. It is so convenient, It is so easy. That's why we sell them on the internet. Because it is quick, it is easy for you. So convenient. So, read this article, click the big red button, get my lessons and start today. Start improving you English speaking right now. And I will see you again. Bye bye.
Click here to view more details!
Learn Effortless English 7 Rules:
Power English Lessons
After Original Effortless English lessons, AJ Hoge created Power English lessons for intermediate and advanced English learners. These lessons are not just English lessons. You will find inspiring information from motivation, leadership as well as self improvement. (Click and view more)
This is the strategy number 4 of Success with stories course of the English fluency program. You can download mp3 & pdf lesson for this topic at the bottom of this post. Before you download free mp3 listening lesson, let's have a look at the topic first.
The most common approach to learning English, for most students, is to interact with a long list of words first. This is where most language courses begin, because vocabulary is right at the heart of language fluency.
The main downside to this approach, however, is that it often leaves students with a lot of knowledge and no practical way to apply it. For example, you could have the skills to pronounce and vocalise over a hundred English words, but if you do not know how to put them together in a sentence, the vocabulary goes to waste.
Learning How to Speak Like an Englishman
This is why it is so important for contemporary language learners (particularly when it comes to English) to build upon their skills with the use of phrases, and not just single words. In fact, the very best English tutors and teachers are those who always encourage their students to find a practical approach to rote learning and attempts to learn English vocabulary.
For example, students should try to apply vocabulary based knowledge to a range of common situations – the park, at a restaurant, speaking to a doctor, ordering a drink, waiting in the airport, etc. They should work on practical tasks such as how to introduce yourself, how to ask for the bill in a café, and where they can find the bathroom.
These types of scenarios are very important, particularly for those who travel frequently, and their value should not be ignored by teaching resources. Whilst rote learning vocabulary words from a flashcard or out of a textbook does have some uses, true language fluency is ruled by the ability to adapt, change, and pick the right words for the right situation.
Finding a Practical Use for New Vocabulary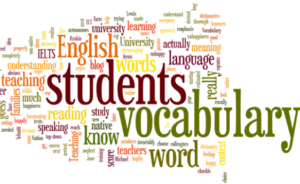 So, let us say that you would like to learn the names of some vegetables in English – cabbage, tomato, potato, carrot, leek, etc. You could simply learn the English vocabulary off by heart, with rote repetitions of the words, or you could think up scenarios which might require you to use them.
For instance, a trip to the grocery store could require you to directly ask a server questions in English. 'Where are the radishes?' 'May I have 4lb of potatoes please?' 'How much does this exact amount of tomatoes cost?' This is by far the most useful way to learn any kind of new vocabulary, but particularly English, as it can be such a complicated language at times.
To really get a grip on the English language, it is important to understand that vocabulary learning is not enough – you have to get involved with the language and the words, and you have to live it for real. There is no better or faster way to become a fluent English speaker.
Download your free mp3 & pdf lesson of this strategy below. In order to download your free lesson, please share or like this post once.
So this is the 4. strategy of English fluency course. If you want to improve English vocabulary faster with lots of phrase and speak fluent English, we highly recommend to get Success With Stories bundle. All you need to do is listen these powerful lesson everyday and answer the easy questions in mini story lessons. You will start to speak English fluently in a short time.
Click to Download Success With Stories Course!
English Fluency Strategies:
In Lisa's previous posts, she shared the first two strategies for learning English: Immersion and Repetition. Listening and repeating the language you are learning is important. Her third strategy focuses on why you want to learn English and the best mindset to achieve that goal.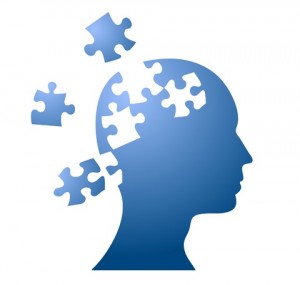 The first part of Lisa's third strategy is motivation. Often, when people are learning a new language, they are doing so as a school or job requirement and have no intrinsic (your own rather than someone else's) reason to learn that language. This makes it harder to gain language fluency because it is a chore (or a job) rather than a desire. The first part of Lisa's third strategy has to do with thinking of a good reason YOU want to learn English.
The second part of Lisa's third strategy is all about having a growth mindset. Most people feel that those with the talent to do something better than others are born with it. This leads us to believe that there is a limit to what we can achieve and makes us easily frustrated, or upset, while learning new things. This is called having a fixed mindset – believing you can only change so much about your self and that you should even try to push yourself. In the book, "Mindset: The New Psychology of Success" psychologist Carol Dweck discusses the idea of a growth mindset. This is the idea that if you work hard enough, you can build your level of new skills and talents. This is the heart of Lisa's third strategy belief – that you can achieve and learn anything you want as long as you persevere (don't give up) and work hard towards any goal you wish.
With this motivation and mindset you can now take on the challenge of achieving English fluency with the aid of all the amazing materials at Lisa's success with stories lessons by English Fluency Now website, available at englishfluencynow.com today. Click below link to download your free listening English lesson.
You can speak English fluently by following these powerful strategies and I highly recommend you to use Success With Stories course to improve your listening and speaking skills so fast. Do not read textbooks and not study grammar rules. All you need to do is to listen interesting mini stories and answer the easy questions out loud. So you will learn English speaking to make speaking practice with these lessons.
Click here to view more details!
Success With Stories Strategies:
We are keep sharing very useful strategies of Success With Stories English listening and speaking course of English Fluency. In this free course you will learn how to speak English fluently. One of the best ways to learn English is through repetition.
You should listen to people speaking English as often as possible. This includes through songs, new casts, and even podcasts where you can understand 75% of what is being said. You can learn the rest through repetition.
The fist thing you hear something you may not understand what is being said.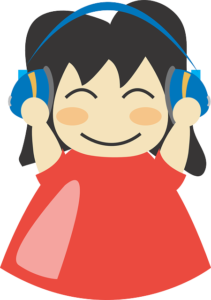 Babies learn a language by listening to people speak it over and over again. You learn the words a little at a time. You probability heard the same word at least 100 times before you started to speak it. The same is true when learning a new language.
The more often you hear the same words and phrases the more you will begin to understand them. It may take awhile but it will happen. Here is an example:
Slang words can be hard to understand. These words are used often. In English a person may say to you, "What's up."
Unless you heard this before this common expression can be confusing. You may be thinking well the sky is up. This would not be the correct way to answer the question.
It can be hard to understand but if you hear it several times a day from different people you will begin to understand. Here is an example: "What's up?" "Not too much, what's up with you." That is a way that conversation gets started. What's up means what are you up to or what is new with you
There is a lot of science behind repetition to help you remember and understand things. You can find out more information on this by reading the book "Brain Rules" by John Medina. He states you need to repeat things in order to remember. You can also find information at www.brainrules.net/short-term-memory
When learning English you need to repeat the same things over and over. This leads to understanding and mastery.
Note: I know listening to the same thing over and over can get boring. Be sure to find topics that you think are interesting and listen to them throughout the week. You can also listen to them throughout the day in order to remember them.
Spaced repetition will also help you. You should listen to something in the morning, the afternoon, and again in the evening.
To learn French I am listen to the French radio stations on the internet. I listen to the same song on Youtube and watch the same movies in French. I listen to the same thing throughout the day.
I suggest you find songs and books in English that you think are interesting. This way you will not mind listening to them until you understand the words.
Good luck and have fun.
I want to help you achieve your English speaking goals. I recommend to use English Fluency Now website to improve your English listening and speaking. On the site there are audio and text programs for English language learners at the intermediate or advanced stages. This material is available 24 hours a day, seven days a week. You can use the material whenever you want. Repetition is key.
Download Free English Listening Lesson:
Click here to download free (mp3+pdf) Lesson!
Success With Stories Lessons: