Present Perfect Tense Story
|
Do you need to practice English's present perfect tense and learn it deeply? Well, this is so powerful method to learn English grammar deeply and use sentences automatically when you speak English.
Welcome to our English short story lesson for present perfect tense practice. Short story lessons are excellent for practicing speaking and listening in English. The listen and response approach will help you speak English more effectively like a native speaker.
In this story lesson, we'll be focusing on the Present Perfect Tense. You may thus imagine that the narrative is currently taking place and those prior events have an influence on the present.
You will hear a lot of questions as soon as you finish the story. Consider answering these straightforward queries out loud. If you are unable to respond, be calm and simply listen. Practice the lessons every day for a week. Your abilities will advance every time you hear the English narrative lesson, and soon you'll be able to speak the language fluently.
Short English Story In Present Perfect
Watch our other stories on Youtube!
You should now listen to the present perfect tense story several times while watching the video lesson below. Next, try to speak your responses to the simple questions. For ten days, practice the lesson each day. Eventually, you will discover that you can think in English automatically. And you will improve your English listening and speaking fast.
Practice the Present Perfect Tense
The present perfect tense is used to discuss past events that are still taking place today. The present tense plus the past perfect tense make up the present perfect tense. The past perfect tense is used to discuss previous events that have already happened and are now past, whereas the present tense is used to discuss things that are happening right now.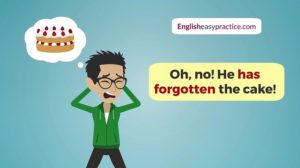 English language training through stories
Completely in the present tense Practice and Learning English through tales may be entertaining as you do it. English stories might feature well-known people or historical events, or they can be brand-new tales that have never been told before. We have a unique method for teaching English vocabulary and phrases using these sorts of stories.
English stories come in a wide variety, and you may discover them in a variety of books, periodicals, or online. Finding intriguing English stories by exploring various ones may be enjoyable. But the purpose of our stories is entirely different. To help you become more fluent in speaking English, we offer a really effective way.
Reading aloud from English stories is one approach to honing your reading abilities. You'll improve your pronunciation and have a better understanding of how the English language is structured as a result.
English speaking practice with listening courses
The most crucial skill for speaking English well is listening. Therefore, you should practice English listening for at least 20 minutes each day. With the help of our conversation courses, you can learn English with stories. In automatic speaking, reputation is essential. Therefore, you must review each lesson for a week.
The stories will also help you pick up English grammar rules. In this session, you will discover the language that will help you communicate about daily routines in particular. If these lessons pique your interest, you might want to consider purchasing our entire course from the English Easy Practice website.
Short stories for learning English grammar