Extra English Episode 1 part-1
|
Extra English is a unique online course that can help you improve your English skills. The course offers a variety of activities, including video lessons, quizzes, and flashcards. You can also join discussions and chat with other students.
The course is designed for students of all levels. The lessons are easy to follow, and you can start using the English you learned in the course right away. If you want to improve your English skills, Extra English is the perfect course for you.
Watch Extra English Episode 1
Extra English Episode 1 Hector's arrival
This is the s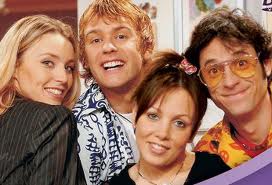 tory of Bridget and Annie, who share a flat in London. They have a neighbor, Nick. Nick fancies Bridget. But Annie fancies Nick. That's the way it is until Bridget gets a letter from Argentina. Stand by for Extra English.
These lessons are very useful for beginner and intermediate English learners. These videos have subtitles, so you can read the text while you are watching Extra English episodes.
English short stories here: Watch English short stories on Youtube!
Watch Extra English