Effortless English Free Download
|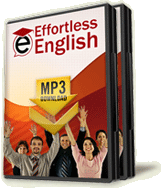 Hello, we are sharing a free lesson set of Effortless English. This lesson belong to 4. level of Effortless English Original Set. You can download your free sample lesson "Hitch 1" from below download link. (Rar Password: power-english.net)  After right clik the link save it to your computer.
Listen this bonus lesson set everyday for one week. Remember, Mini story mp3 lesson is the most important lesson in the Effortless English system. So, listen Mini story mp3 lesson 2 or 3 times everyday for one week. If you use all of Effortless English lessons constantly (at least one hour every day) , your english; vocabulary, understanding and automatic speaking will improve faster.
[sociallocker id="2369″]
Click Here to Download Hitch Lesson Set
(Rar Password: power-english.net)
[/sociallocker]
The Best English Course
A lot of my visitors ask me all the time which course is the best to improve English speaking. I always answer this question as the new Power English course is the best to boost speaking English. These are great lessons which AJ Hoge created after original Effortless English course. If you understand what you read and listen in everyday English, but you can not speak as well as you wanted, then you should use the Power English program to improve your listening, vocabulary, grammar and the most importantly speaking skills.
Click here to download the Power English Course!
Effortless English 7 Rules: