Learn To Speak English e-book download
|
Hello. In this post, we have an excellent gift for you. It is a free e-book for learning English.  Especially it is about learning to speak English. Download this free e-book on your computer and read it. You will learn very very powerful tips for speaking English easily. Download your free e-book after you read some from the Introduction:
What is English fluency? What does it mean to speak English easily and automatically? My definition is simple: you speak English automatically when your speech is effortless. You speak fluent English when the words come out of your mouth without translation and without hesitation.
Get Your Free Audiobook here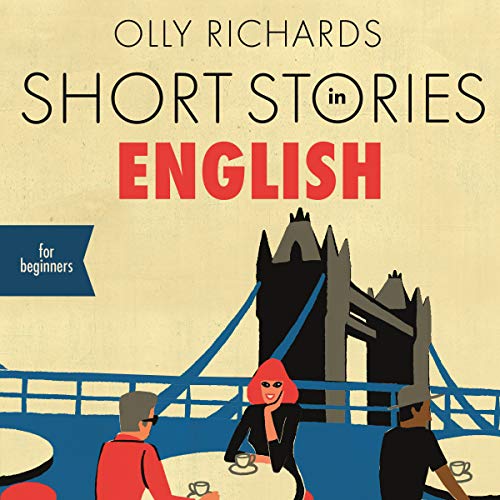 Short Stories in English for Beginners
Sometimes this is called "thinking in English", but truly automatic speech is even faster than that– there is no thinking. You don't think about the language at all you just speak as easily and effortlessly as you do with your native language.
Why is automatic fluent speech important? It's important because automatic English speaking is the key to getting results with English. Automatic speaking makes it easy to connect with native speakers. As an automatic English speaker, it's easy for you to make friends, participate in business meetings, talk to customers, understand movies, and get better jobs. To get real results with English, you need to speak easily and automatically.
Download English e-book
Download Your Free E-Book here: (in order to download this free e-book, please like or share this post to support us. Thank you!)
Powerful English Speaking (pdf) Download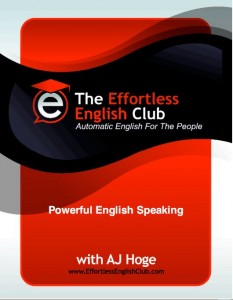 Speaking English Courses mp3: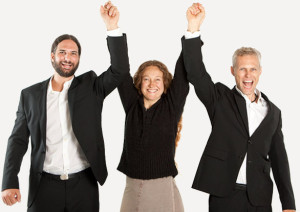 Can you understand textbooks, but you can't understand real spoken English? Well, this is a very common problem. Because there are many idioms, slang, and expressions in real life. You can not see them in textbooks. So if you want to understand real-life spoken English, and speak English fluently, you must learn real English.
Click here to view more details!
We highly recommend you to use the Real English Conversation course to improve your English understanding and speaking skills. This course will teach you to learn many idioms, real-life expressions, and slang as well as improving your listening and speaking.
Original Effortless English Course: These are very useful English speaking mp3 courses which help you to improve your English speaking. By listening to English mp3 mini-story (listen and answer) lessons, you will speak English fluently in 6 months or less.
Power English mp3 Lessons: After Original Effortless English lessons, AJ Hoge created Power English lessons for intermediate and advanced English learners. These lessons are not just English lessons. You will find inspiring information from motivation, leadership as well as self-improvement. (Click and view more)