Harry Potter And The Chamber of Secrets English Subtitle
|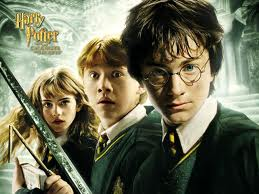 On the above video you can watch Harry Potter And The Chamber of Secrets with English subtitle.
To read subtitles clearly, you can push space bar on your keyboard to pause the movie and play again.
I explain how to learn English with movies previously. So you want to watch English movies with English subtitle to learn English. I will keep sharing English movies with you.
Harry Potter And The Chamber of Secrets
Genre: Adventure, Fantasy Year: 2002 Country: UK, USA Director: Chris Columbus Starring: Daniel Radcliffe, Emma Watson, Rupert Grint, Richard Harris, Maggie Smith.
Learn English With Movies
There are lots of video tutorials and movies with subtitles on the speechyard website. You can also practice English with the chat module of this platform. If you want to improve your listening skills and increase vocabulary you should use the power of movies.