Unlimited Spanish Learning Course Review
|
The unlimited Spanish course is very different from the classical courses. Let's look at what is different. Learning Spanish is getting very popular these days. Many people are now opting to learn this language. Learning Spanish gets easy if you find the right resource to learn this Spanish. The reason people find it hard to speak Spanish is that the language learning industry makes use of traditional and old methods that cause many people to spend money, energy, and time and still get unsatisfactory results.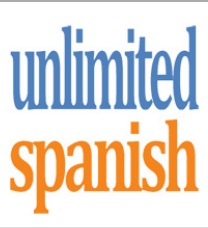 Spanish learners who are really interested in learning Spanish need a way better solution. This is where Unlimited Spanish comes in. it is an ultimate Spanish learning program that gives the learners all the help and courses to learn Spanish in the best way possible. Oscar who speaks native Spanish in a fluent way developed this program. There are two types of courses offered, one is the total beginner's 30 days crash course and Unlimited Spanish original course.
Unlimited Spanish is the best
The beginner course offers the learners to learn Spanish from the scratch and teaches them the foundation of the language in the best way in 30 days. You can order the beginner program for $47. The Unlimited Spanish Course is a course of 20 weeks that you can use to get to the next level by acquiring excellent skills in understanding and speaking Spanish. Your Spanish will certainly be best than ever.
You can learn various ways with Unlimited Spanish. You will get to learn real Spanish by acquiring the most used patterns efficiently and quickly. You will get to learn Spanish from the first day. The course is made so that you will read, listen and practice speaking this language from the first-ever lesson. That's why we call them Effortless Spanish lessons.
There are no boring grammar drills, exercises, and even tests. There are no abstract rules as you get to learn Spanish via stories and phrases. You also get to learn while you are relaxing in your free time. You can bring the mp3 lessons wherever you want. You will be absorbing all the elements. You will start understanding the interesting conversations and even take part in the conversations. You can select between the two types of conversation to learn from.
Video Testimonial For Unlimited Spanish Lessons
To sum it all, the Unlimited Spanish course is the best way to learn Spanish with the assurance of excellent learning and vocal skills. You will get the best of the best mp3s to listen and learn different words of Spanish.
The program also offers a 30-Day money-back guarantee and this means that if you are not satisfied with the product after you buy it, then you can get a complete refund. This is the best part as you get to try the product for around 30 days and after that, you can get a complete refund. Both of the programs can be ordered easily by safe and secure payment methods. All your payment information will be kept confidential and secure by the website and nothing will be put at risk.
The benefits offered by these two programs are simply countless. Once you buy these programs, you will certainly get a hold of the Spanish language and will learn to speak fluently. You certainly cannot get a better learning program than this one. All you have to do is to go on the website and buy the one that you want. Unlimited Spanish is the best course for effortless Spanish.
Click here to view more details!
ROCKET SPANISH COURSE FOR ONLINE LEARNING
Another great course for learning Spanish online is the Rocket Spanish course. If you are looking for a Spanish course that betters all areas of your Spanish simultaneously – that is Spanish reading, listening, speaking, and writing – then Rocket Spanish is the course for you.
Click here to start your free account!