LRE Rule 7: Practice English Using Listen and Answer Stories
|
If you understand what you read and hear in English, but you can not speak English fluently, then you need to practice English speaking. But how? Today you are going to learn how to practice speaking with yourself. Yes, you don't need to go abroad or someone like native English speaker to talk. You just need to learn the listen and answer mini story method.
Learn Real English rule number 7 will teach you how to use mini stories for practice English speaking. Now please watch below video of LRE Rule 7. In this useful video A.J. Hoge is talking about listen and answer stories. Remember, you can also download free audio of this video at the end of this post.
Learn Real English Rule 7 Video
Click here to get Learn Real English Course!
Using Listen and Answer Stories for Better Speaking
There are so many easy ways to be able to understand and speak English fluently. Perhaps, so far you only learn English at school which is so stiff and less pleasant. Basically, if you are smart enough, you can use the best way to teach or learn English using the method of listen and answer stories.
As we know that the most significant problem in school is that the students learn English through translation. The students do not speak naturally and instantly because they have to think about the meaning in their own language. Besides, they also have to understand the grammar rule, so it will take time to think. This is why most of the students cannot speak English well and fluently.
By learning English through listening and answering stories, you will be able to speak and understand English without thinking. You will speak and answer question spontaneously without thinking any vocabulary and grammar rule. This method will teach you to understand English quickly without translating it into your own language. So, how does it work anyway?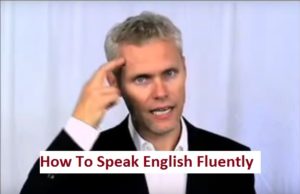 In this method, we as a teacher will tell you a funny and crazy story. Why should the teacher choose funny stories? Because if the teacher tells you a common story, you will be feeling lazy to listen to it. Moreover, you also have to think about the vocabulary and grammar rule used in the story. However, funny story does not work like that.
A funny story told by the teacher will always be memorized by the students. After telling the story, we may ask you some questions about the story. When you are asked about the story, then suddenly your brain will work and understand the question instantly. In this case, the questions asked are not some difficult questions but the simple questions.
Why should we ask you a simple and easy question? Because you will not answer it if we ask you a difficult question. Your brain will think a lot of things, and that is not what we expect from you. Simple question will be easy to understand fast and it will make you answer the question quickly without thinking.
You can have some questions such as what was there? Then, you can answer there was a boy, was there a boy or a girl? You can answer "there was a boy". More and more questions, until it gets to the most difficult question finally. However, you will get a lot more questions to answer.
In this case, you only need to answer the questions loudly. By repeating more and more questions, you can learn and repeat some grammars many times. You also repeat and learn more vocabulary. Here, you don't need to learn anything. You are no need to read something, just listen to the story and question.
The purpose is to get an exciting environment in learning. Therefore, you can enjoy the funny stories. You will not learn about something boring because you just listen to a story and answer several simple question repeatedly. In this case, your brain will be taught to think about English continuously. And this is quite powerful for learning method to get better English speaking skills.
Click here to get Learn Real English Conversations!

Click here to download Audio+PDF Lesson!
Well, you have finished Learn Real English 7 rules to improve your listening and speaking skills very fast. This is not enough to know about these rules, but you have to use these rules when you study English. If you follow learn real English rules you will learn English faster and your listening and speaking will improve easily and automatically.
The best way to follow all of these powerful rules, is to download and use Learn Real English conversations program. We higly recommend the Learn Real English course for intermediate and advanced learners to boost their English level. Click below link to get this great English conversation course and start to speak English fluently now.
Download Learn Real English Conversations Course Now!
Learn Real English Videos & Mp3 Lessons: